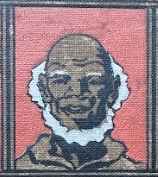 I love Catfish John. I enjoy playing it and I enjoy listening to it.  However, it is a heavy song that we should enjoy responsibly.  That means being mindful of the powerful sentiment expressed in the last words of the song: Though he never spoke in anger, but his load was hard to bear. 
Bob McDill was a country music singer and wrote Catfish John.  In fact, he wrote 31 songs that went to number 1 on the charts.  On his 1972 album "Short Stories", McDill released Catfish John.  Click here to listen.  The intro harmonies drenched in reverb are haunting.  As the intro fades out, the song takes on a gentle and reminiscent tone (like a John Denver tune) expressing a fondness for a long-lost friend.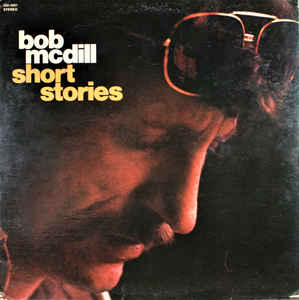 Johnny Russell covered a version of the song on his album "Here Comes Johnny Russell." Click here.  That version has a cool harmonica intro, also drenched in reverb.  ZenDog played Catfish John recently and it was so much fun. Click here to listen.  We kept the reverb to a minimum. 
Catfish John was many things: a song, a character, and a real person.  We all know Catfish John as a JGB staple.  We also know that the character "Catfish John" was a "river hobo" and that he was a freed slave from Mississippi.  But, did we know that Catfish John actually lived?   In an interview, Bob McDill said that "Catfish John was a real person. He was a friend of my Dad's. I resurrected him."  So, who was this young man who walked the river banks with Catfish John?
Bob McDill was born in 1944 in Beaumont, TX to Guy Vernon McDill and Ruby Lee McCauley seen in the picture below.  That man knew Catfish John!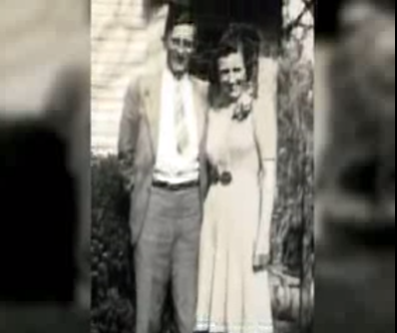 Ruby Lee was from Beaumont, TX.  Guy Vernon, however, was born in 1910 in Conehatta, Mississippi which is about an hour and a half drive from Vicksburg.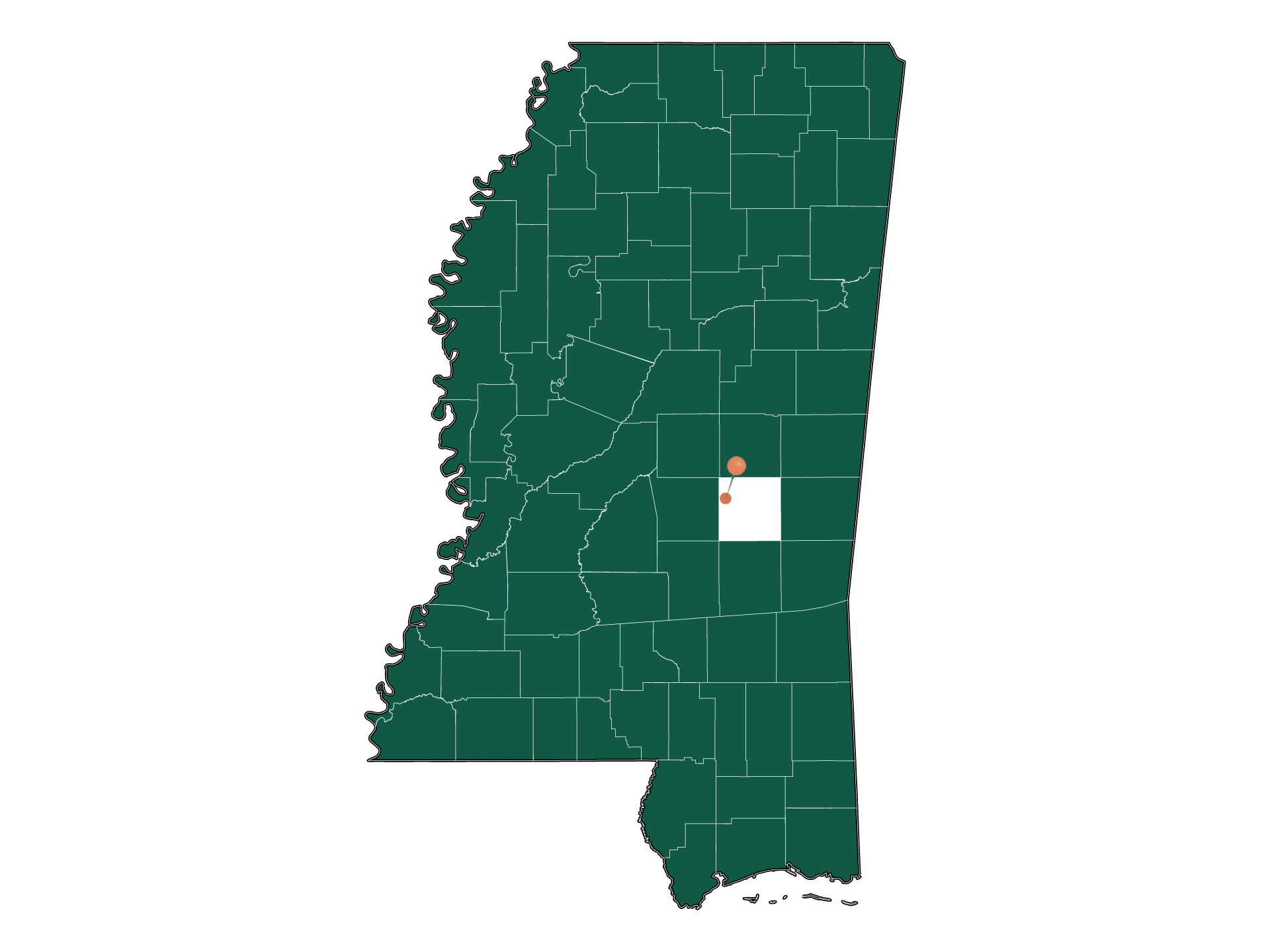 Conehatta is not in the Mississippi Delta region (so there was no walking in the "sweet Delta dawn"). I think Emmylou Harris' song Red Dirt Girl describes the area better; "just a red dirt town across the line [on the other side] from Meridian."  The 1920 census shows that, Guy Vernon McDill age 9, lived in Beat 3, Newton, Mississippi.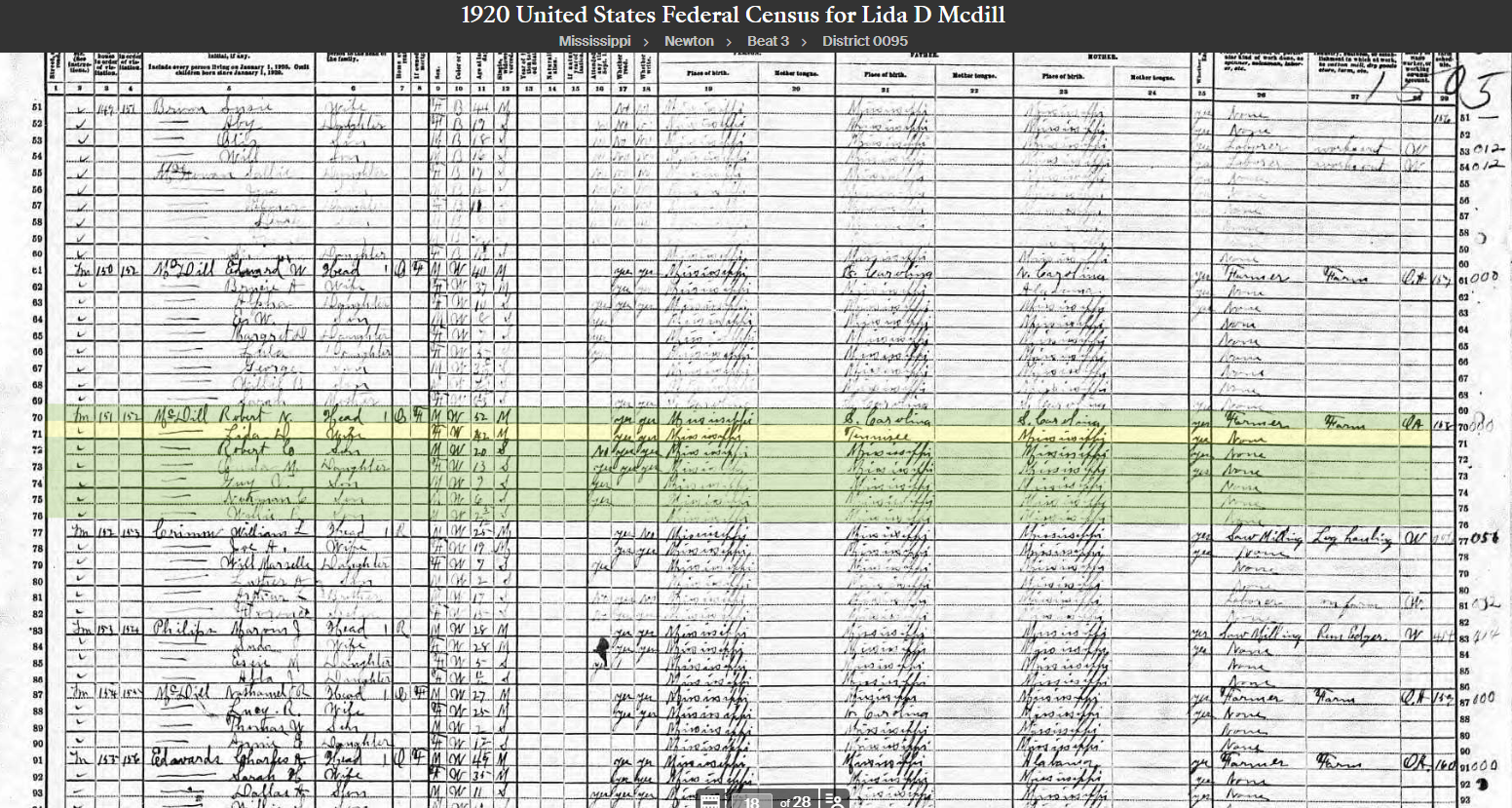 A "Beat" was a territory for census takers and "Newton" is the county wherein Conehatta lies.  Guy Vernon's father, Robert McDill, is recorded as a farmer. Guy Vernon's mother's name was Lydia Adele McDill.   Now, whenever we hear the lyrics "Mama said don't go near that river" we know that was Lydia Adele McDill disciplining he son, Guy Vernon.  But, what river was she referring to?
The best way to figure that out is to narrow down where the McDill farm was located in the early 1900s.  Unfortunately, "Beat 3" is a large area and not an address.  Guy Vernon McDill's father, Robert McDill, was born in 1860 and died at the age of 93 in Newton County, MS.  His obituary states that he was a life long member of Sulphur Spring Baptist Church which is near Sebastopal, MS and located in Scott County on the county line next to Newton County.  Back then, Robert McDill would either have had to walk or take a horse and buggy to church. It is reasonable to deduce that the McDill farm was located somewhat near the church and close to the Scott County line, and north of Conehatta.  Another clue is that there is a road in Newton County called "McDill Road." Coincidence? I think not. In all likelihood, the McDill family lived on the road the U.S. Postal service eventually named "McDill Road" (they were probably the only ones on that road). So, here is the area where we can search for Catfish John's whereabouts beginning with Sulphur Springs Baptist Church in the north, Conehatta in the southeast,  the Newton-Scott county line bordering the west, and McDill Road running through the middle.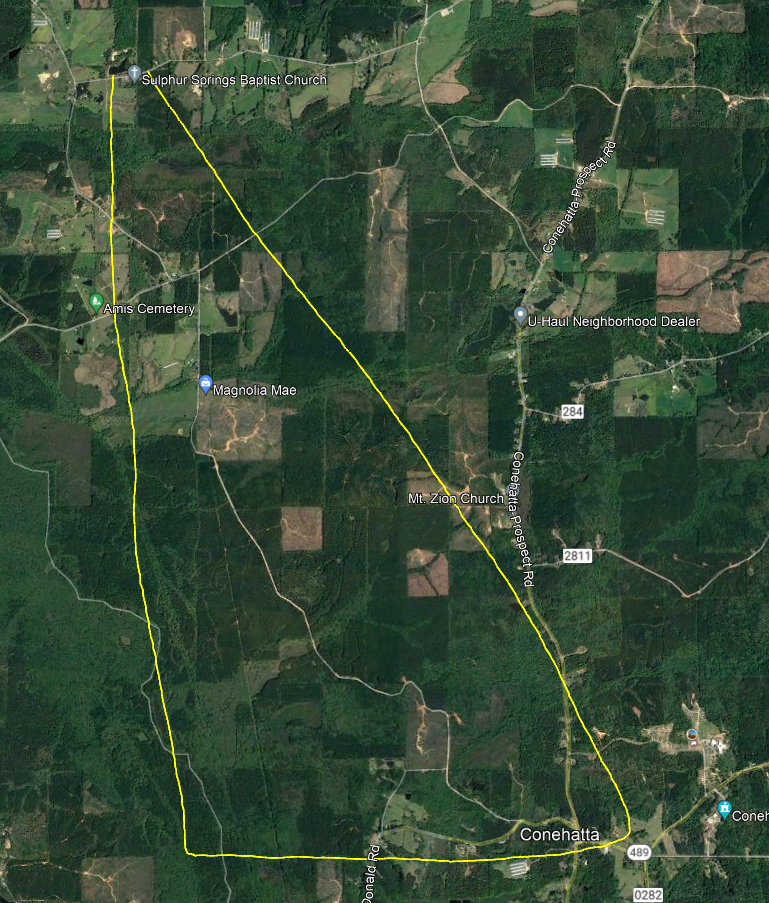 If we zoom in, we see that the road running through the middle of the area is indeed McDill Road and we see a label for Tuscolameta Creek.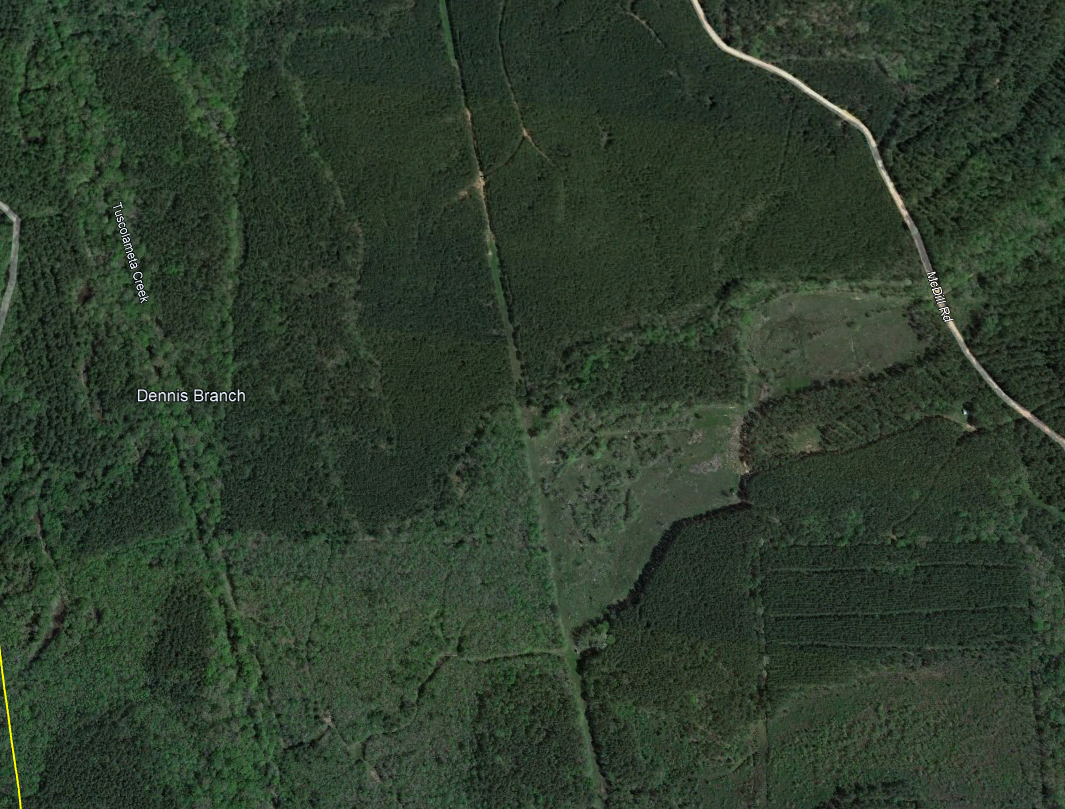 The book "History of Newton County from 1834-1894" advises that "Newton County has no very large streams, northing more than what would be called creeks", but that the "Tuscolameta", was "a large creek." Perhaps it was large enough for some folks to refer to it as a "river"?  But, that body of water as it existed in Catfish John's time is no longer there. The "Tuscalometa Creek" we see in the above satellite image is not a natural waterway.  It is one of two canals that was channeled from the original Tuscalometa in 1924.  Most likely to contend with flooding.  That does not mean that any trace of the original is lost.  An 1888 map of Mississippi shows a river called "Young Warrior" located on the Newton-Scott County Line right where our area of interest is.  Mississippi was once Choctow Nation, and the Choctow word for "Young Warrior" is "Tuscalometa".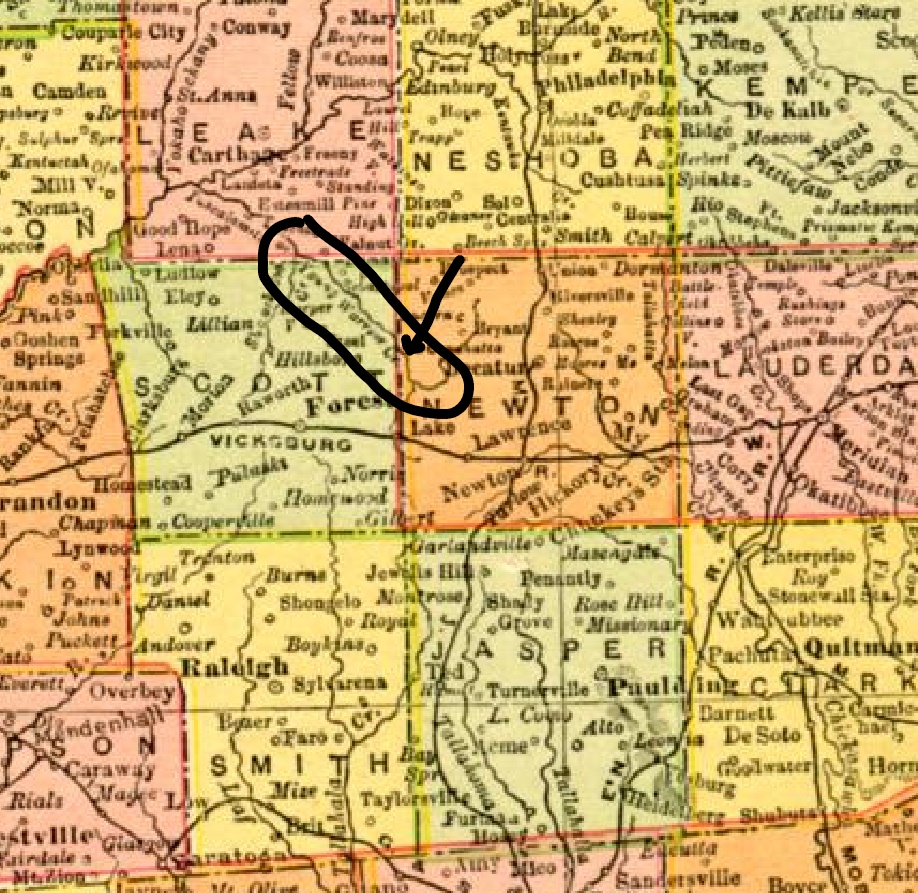 That river, The Tuscalometa before it was channeled, is where I believe a young Guy Vernon McDill met his friend Catfish John over his mother's caution.  
But, who was Catfish John?  The 1920 census records for Beat 3 identify two individuals of African descent whose first names are "John" and whose last names are "Brown."  However, they both have large families and are listed as "farmers."  So, I don't think that either John Brown is our Catfish John; at least as we know him.  If Catfish John truly was a "river hobo" then I don't think the census takers had any means to locate him, and I don't think Catfish John had any desire to be located.  We will have to be more creative to learn who Catfish John might have been since identifying who he was is lost to the annals of time.
Fifty-five years had passed since the Civil War ended and the time when Guy Vernon McDill was old enough to venture in the wilderness on his own. This would put the age of the real Catfish John in about his 60's or 70's in 1920.  It is worth mentioning that Bob McDill, Guy Vernon's son who wrote Catfish John, was university educated.  He studied literature at Lamar College in Beaumont, TX.  As an aside, in college he played in a local band that performed at a club called The Taproom.  Janis Joplin also went to Lamar, and would come to the taproom and listen to McDill's band while doing her homework, but I digress…
It's McDill's foundation in literature which I think is important to understand who Catfish John might have been; at least the type of person he might have been. There are many authors who wrote about the lives of freed slaves in post-Civil War south, more commonly referred to as the "Reconstruction Period".  W.E. DuBois and Charles Chestnut are some authors that come to mind.  As the song goes, Catfish John was born a slave in Vicksburg, MS and he was traded for a horse.  Given that Catfish John had to be a young boy no more that ten at the most before slavery ended, that transaction more likely than not ripped him from his family.  After the War, Catfish John was reduced to being a "river hobo" scrounging a life for himself; probably catching fish in the Tuscalometa and bartering or selling his yield to survive.  The 1924 channeling of his river (which undoubtedly disrupted the ecosystem) was probably the beginning of his death as he was most likely bound to that river.  Not bound in an existential or spiritual sense. Rather, bound to the river as a result of the psychological institutionalism caused by slavery and the oppression that lingered after Emancipation.
Charles Chestnut's writings are a close parallel to the story of Catfish John.  In his 1899 book, The Conjure Woman, Chestnut wrote a series of short stories about a white northern couple who relocated to the South after the Civil War to take advantage of the mild climate and cheap property market of abandoned plantations.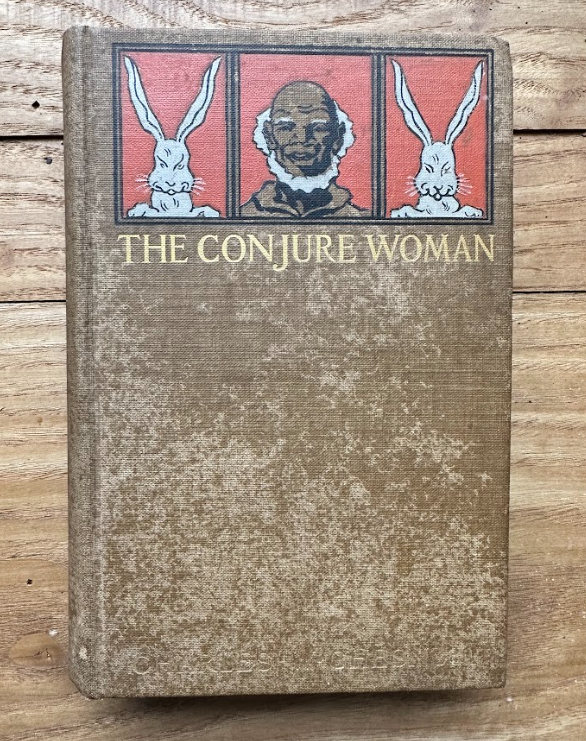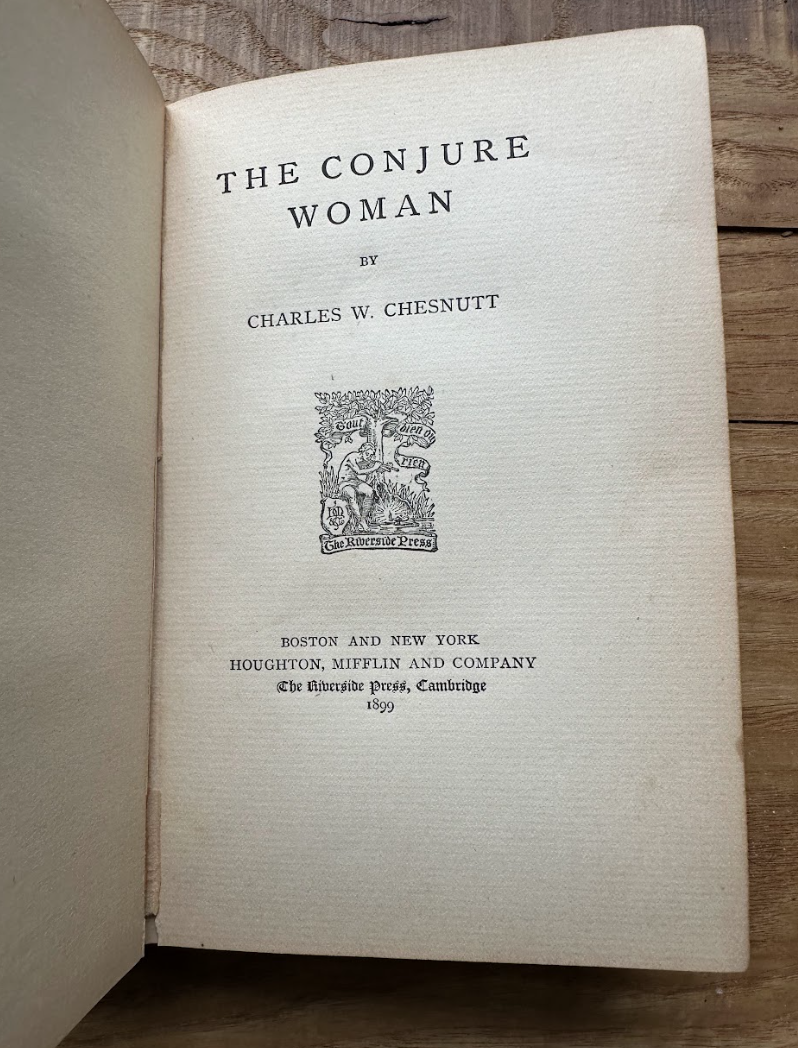 The husband makes a living growing grapes and making wine. In the short story "The Goophered Grapevine", the couple was surveying an old abandoned plantation, which consequently had an overgrown and unattended-to grapevine, when they approach an old man sitting on a log.  The old man, a former slave, warned the couple not to buy the plantation because the grapevine was "goophered" or cursed.  It had been goophered by a "conjure woman" years before as a means to stop the slaves from eating the grapes. The old man, whose name was Uncle Julius, explains in great detail the nature of the curse and stories of its victims whose strength and life waxed and waned with the life cycle of the vine.  Undeterred, the couple buys the plantation anyway and learns that Uncle Julius had worked the plantation his entire life before being freed after the war.  He then became a hobo and squatted on the land scrounging his living by selling the meager yield of grapes from the withering vine.  His "goophered grapevine" tale was just his way of protecting his livelihood from the prospect of new landowners. There is a passage where the narrator describes the institutionalization (a concept not known at that time) of Uncle Julius. 
Toward my tract of land and the things that were on it – the creeks, the swamps, the hills, the meadows, the stones, the trees- he maintained a peculiar personal attitude that might be called predial [owned by] rather than proprietary. He had been accustomed, until long after middle life to look upon himself as property of another. When this relation was no longer possible, owing to the war, and to his master's death and the dispersion of the family, he had been unable to break off entirely the mental habits of a lifetime, but had attached himself to the old plantation, of which he seemed to consider himself an appurtenance.
I think that more likely than not describes Catfish John.  A man who had lived part of his life in bondage as property, ripped from his family and sold to market as a child, then lived as an outcast unable to adapt to life as a freed person in the South.  There was certainly still oppression and with no family support he simply couldn't cope and lived the the life of a hermit. Then, society diverted the flow of his river into two artificial channels and destroyed his home and livelihood. Imagine the desperate pleadings, warnings, or tales Catfish John may have told the excavators to deter their rerouting of his river; just like Uncle Julius.  We can't imagine the types of stress disorders and mental health afflictions that affected the real Catfish John.  There were no resources for him to turn to for help; especially in the the Reconstruction South.  Once we understand Catfish John's cruel reality, the last line of the song rings ever so powerful: Though his load was hard to bear.
So, when we hear Catfish John we should recognize the humanity and kindness that he expressed to young Guy Vernon McDill, even though he had every right to speak in anger.  We now know that Lydia Adele McDill warned Guy Vernon to stay away from Tuscalometa Creek in Newton County, MS and not to hang around that river hobo outcast.  Catfish John, like Uncle Julius, was bound to the river as a result of being unable to break off entirely the mental habits of a life of enslavement and oppression.  Most importantly, we should be mindful that the hardships Catfish John faced and his personal struggles were unimaginable and that he had no support system to rely upon.  As such, that one line, though his load was hard to bear, captures the most important message of the song.  Catfish John was real and so too were his struggles.  Let his song bear witness to his memory and that of the countless others whose lot in life was the same and to some degree worse or perhaps better; but still hard to bear.