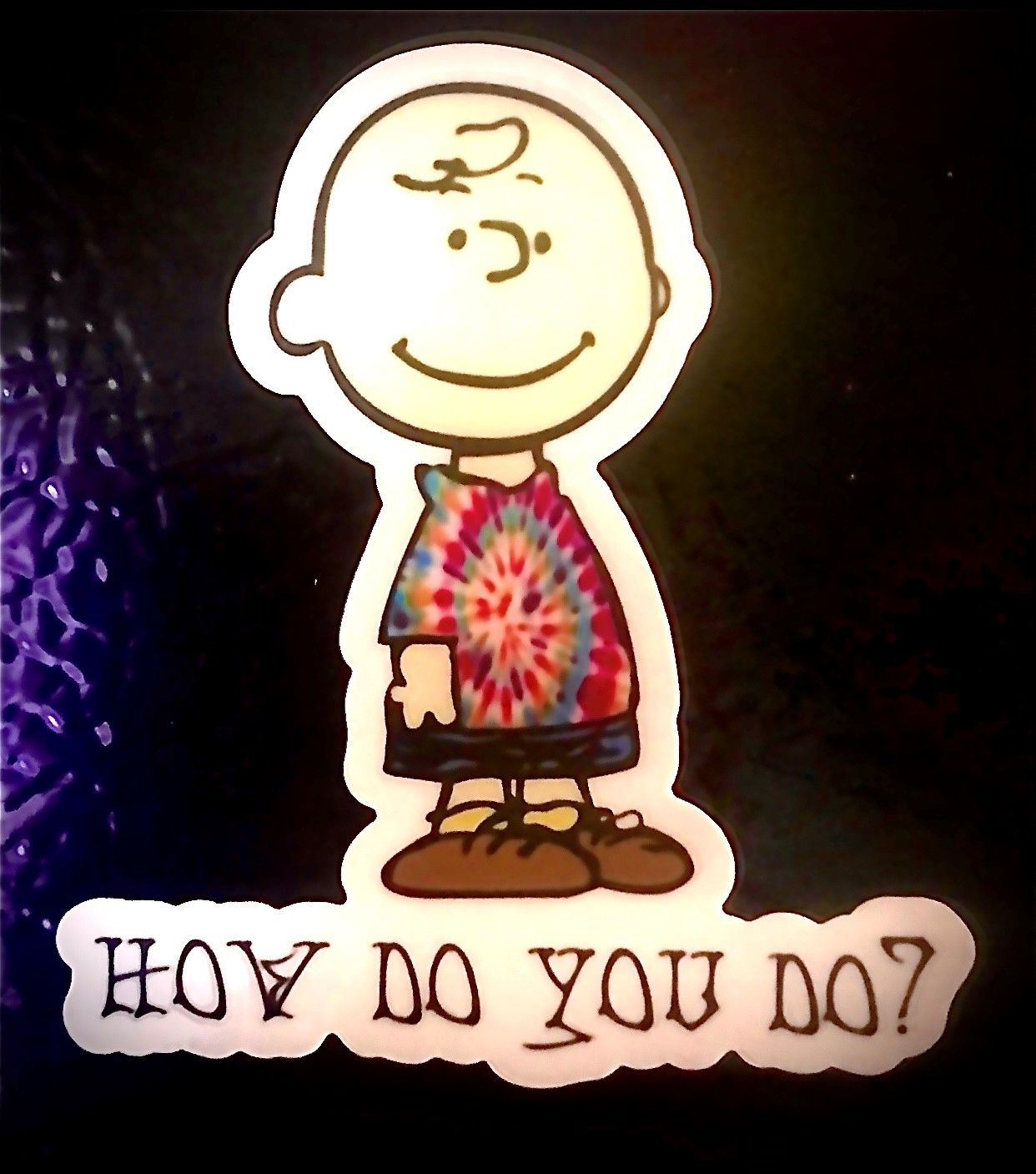 The Grateful Dead placed some songs on the shelf to rest because they were too cumbersome to play live.  Perhaps they were too weird.  But, we all like weird don't we?  The last Doing that Rag was played October 26, 1969.  That's a weird one; but such a great song too !  Cosmic Charlie plays like a masterpiece on Aoxomoxoa.  It was retired January 21, 1971.  If you listen to that version, you may agree it feels rushed and therefore, high time to put it to rest for a while.  And rest it did.  Until 1976 when it was brought out of retirement with Donna Jean rounding out the vocals. Click here for a great version from The Beacon Theater in 1976.  That version teaches us that there is no reason to rush this song, and sometimes the absence of instruments allows the vocals to make a profound statement.
In a 1987 interview, Jerry said, "I've always liked Cosmic Charlie, but it's just really a little too difficult. If I could figure out a way to either just sing it or play it - but playing it and singing it is a bitch. Like the reason we don't- people ask us, why don't you do Saint Stephen anymore?  We may never do it again. It's one of those things that doesn't perform that well- we were able to make it work then because we had the power of conviction. But I don't think our present sensibilities would let us do it the way it was, anyway."
That certainly makes sense.  The guitar parts of Cosmic Charlie are tricky and the vocals; well, that's the whole song and they certainly aren't easy.  I like Jerry's discussion of the "power of conviction" being the force that allowed them to play the song live and do it justice: they really wanted to make it happen.  Because that is what that song requires; conviction and a bit of cosmic power.  Let me explain...
On February 27, 1994, the seed was laid for ZenDog to cover Cosmic Charlie.  Figuratively speaking of course because we did not know each other back then. On that date, The Grateful Dead played Oakland Coliseum, and I think Jerry may have gotten himself in a little bit of a bind.  The band finished The Other One and as the song broke form at the end and the crowd was waiting for what would come next, Jerry started playing Cosmic Charlie.  The crowd went absolutely wild.  The guitar rifts were (for 1994 standards) solid and everyone was convinced that history was about to happen. Click here to listen.  I believe Jerry meant to tease the song and not actually perform it.  But, the crowd, as evidenced by its energy, was not accepting a mere tease.  The rest of the band had a WTF moment and pulled the music to Wharf Rat.  You can hear the gasps of derision in the crowd. 
Fast-forward twenty-seven years. ZenDog is playing outside at Blueprint Brewing and we are in the ending moments of Wharf Rat.  We have plans to jump into Help on the Way.  As Wharf Rat is fizzling down, I thought I heard Cosmic Charlie playing. However, my attention was redirected to the task then at hand (not losing my concentration).  When I listened back to the recording of the show I heard it plain as day; Cosmic Charlie being played by our rhythm guitarist over the outro of Wharf Rat.  I thought that was brilliant! Click here to listen at 8:45 when the Cosmic Charlie tease begins.  
So, I acknowledged that brilliance to the person responsible and he told me where the idea came from.  He had read an article written by folks who were at the February 27, 1994 Cosmic Charlie tease-show and that inspired him to recreate that moment in Grateful Dead history during our show.  How insightful!  He subtly resurrected a real event that occurred decades ago. If anything, I want this article to memorialize that moment!  Anyway, we talked about how it would be cool to play the song in its entirety.  However, the complexities of the vocal harmonies caused us to both table the idea for another day.  And that day came, through the alignment of some random cosmic events.
The following month, we were scheduled to play at the same venue.  Two of the guys in the band, however had last minute conflicts which prevented their attendance.  So, the three of us huddled and devised a plan.  We invited two new friends to join us; one on keys and the other on vocals.  Our rhythm guitarist would play Jerry's role in a Garcia Band set.  What a fun show!  Click here for a sample.  The vocals that our new friend brought to the table were delightful! Keys were great too, a real Rhodes and Leslie, what a treat!  And, after a while our new friend became our new sister-bandmate.  With that, the seed for Cosmic Charlie began to sprout from the "cosmic" scheduling conflict that made our paths cross.  
I believe Cosmic Charlie was on three proposed set lists in Fall of 2022. Each time, a series of unfortunate events took it off the table.  A plate of bad eggs, a lacerated finger, and a virus ruined three successive attempts to practice it as a band.  Cosmic Charlie was becoming a jinx.  So, we set it aside until the next time we could all be together.  In the meantime, we each practiced on our own. The song began to blossom.  Cosmic Charlie made its ZenDog debut on April 30, 2022 at Punjab Live. Click here to listen.  I remember the room light up once everyone cued in to what the opening rift was foreshadowing.  We couldn't have done it without our sister-bandmate!  She glued those difficult vocals together and made the song bloom.  And, I have to hand it to our guitarist who both sang and played Jerry's part; even Jerry said that was too hard to do live.  I actually have to hand it to everyone, that was a lot of effort and it wound up being really fun.
What started as a tease in 1994 reappeared as a tease in 2021 through a creative expression of tribute.  A disaster was averted by trying something new with new friends and eventual new bandmate.  A series of unfortunate events delayed performing the song causing us all to practice it over and over.  The song was finally performed, and it shined.  That's cosmic and that's conviction.  And, that's one band's story of a tricky song and how they came to play it.